The new innovative Solution for traffic car accident Reconstruction and Investigation
The Complete Solution for all Police Forces.

| | |
| --- | --- |
| Analist Group has started testing an innovative reconstruction method with the local police forces, a Complete Solution has been devised to reconstruct and measure car accidents. Investigating a traffic accident requires a fine balance between two competing demands – the requirement for collecting thorough, lasting evidence and the need to reopen roads as soon as possible allowing traffic to flow again. Analist Group provides a full range of aerial intelligence (video and photography) that gives the first responders and investigation teams the tools and evidence they need to reduce the time and resources it takes to collect data, clear the site and get the roadway open again. Car accident investigation will never be the same again! | |
Immediate Operation
Speed, Accuracy and Maximum Security.
The Analist Group Solution for traffic car accidents allows collision reconstruction officers to take measurements at the scene of a complex accident 1-2 minutes. This tool gives accurate, detailed information for the investigation and lets officers open roads significantly faster. To use the Analist Group technology is a win for the police, as well as motorists. You can create a three-dimensional model of the accident and the surrounding area to use directly on a PC in the processing phase.
Groun-breaking. All police forces have now the highest technology which grants absolute accuracy, high operational speed and maximum security for officers and motorists.

| | | |
| --- | --- | --- |
| Drastic reduction accident reconstruction timeThe reconstruction of the accident area occurs in only 1-2 minutes Operations are simple and extremely safe for all those involved. | Reduction risk for people involved and motoristsThe speed in the reconstruction grants a considerble reduction in the risk for the safety of officers at work as well as motorists involved. | Roadways promptly openedAnother great advantage is that officers can open roadways within just a few minytes from the accident. |
| | | |
| --- | --- | --- |
| Data Acquisition and immediate DocumentationData Acquisition and immediate documentazion with videos (photographic surveys), planimetric surveys in 2D and 3D with significant implementation of technical details. | ZERO error marginThe accuracy obtained is close to ZERO. Our Solution is most precise and reliable. | Objectivity of the ReconstructionThe new technology provides a tool for all parties involved of absolute objectivity with no margin of error. |
| | | |
| --- | --- | --- |
| Extremely low InvestmentThe complete Solution for traffic car accident reconstruction has a very low cost, accessible to everyone. It includes all the necessary tools from equipment to technology and training on how to use it. | Easy to use: perfect ResultsThe Solution is very easy to use. Once you master the photo shooting technique with the Training course included, carrying out the measurements and generating the report will be most simple. | Always availableWith the Analist Group Solution you can generate a three-dimensional digital model which can be used at any time by both parties involved in inestigating the accident. This means that all the measurements are always available on a computer whenever necessary to be used. The data acquired therefore becomes essential and incontestable. |
Powered by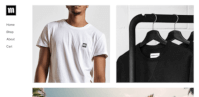 Create your own unique website with customizable templates.